The "Moon Mountain Hall" (月山館) is a training activity located in Seattle, Washington, focused on classical and traditional martial arts from China and Japan, especially those with strong Taoist influences.
Traditional Tàijíquan
月山館 is read as Yuè Shān Guǎn in Mandarin. I offer instruction in Northern Wú Style Tàijíquan (吳家太極拳).
I practice in the lineage of Chen Changxing, Yang Luchan, Yang Banhou, Quan You, Wang Maozhai, Yang Yuting, and Wang Peisheng as taught by Zhang Yun laoshi under the auspices of North American Yin Cheng Gong Fa (YCGF). Wang Peisheng led the Beijing Wu Taiji organization founded by Wang Maozhai and continued by his senior student Yang Yuting. I am a lineal student of Zhang Yun laoshi and currently lead a small class focused on traditional Taijiquan, including basic training in long spear, saber, pile standing, form practice, push hands, and applications.
Japanese Swordsmanship
月山館 is read as Gassankan in Japanese. We practice the traditional kata of Kashima-shinden Jiki Shinkage-ryū (鹿島神傳直心影流) and explore their application in free practice called gekkiken.
I learned Jiki Shinkage-ryū heihō from Dr. David Hall, who studied under Namiki Yasushi (並木靖), 18th generation headmaster of the main line of the tradition, while living in Toyko. He holds a jomokuroku in Kashima-shinden Jiki Shinkage-ryū issed from Namiki-shinan, and was given permission to teach the art after returning to the United States. In 2018, I received a Hobyōkan chuden menjo mid-level license from David Hall, based on my practice of the Jiki Shinkage-ryu kata he taught at the Hobyōkan.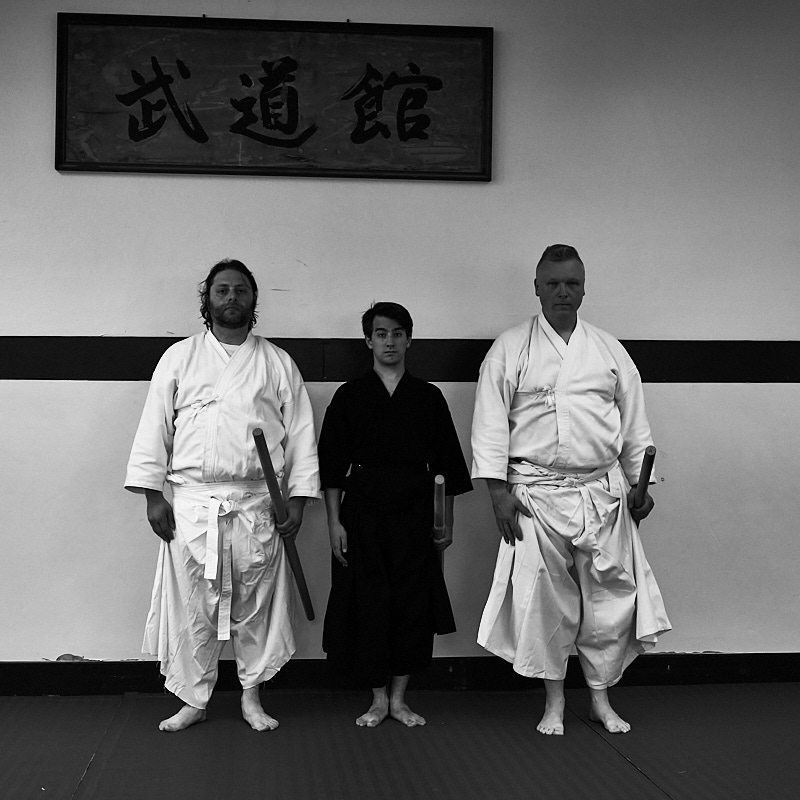 Practice at the Seattle Budokan
Training Logistics
Those interested in training in traditional martial arts should email the address below and provide information on their martial arts background and current training interests. Requirements prior to practice include the signing of a liability waiver and providing proof of vaccination against SARS-CoV-2.
Mark Raugas
mark [at] innerdharma [dot] org