Welcome to Inner Dharma, the martial arts website of Mark Raugas. Here you can find periodic essays and updates on classical and traditional martial arts, as well as a list of schools I recommend.
I practiced a self-defense oriented mixture of Aikido and Kempo from 1989 to 2005. In 2005, while visiting the Gassan Dai Jinja ( 月山大神社 ) shrine on Mt. Haguro in the Dewa Sanzan ( 出羽三山 ) area of Yamagata Prefecture and the Hagurosan Kōtakuji Shōzenin ( 羽黒山荒沢寺正善院 ) in Haguro-machi, I decided to focus my efforts on learning classical and traditional martial arts.
I actively practice:
Neijia: Hebei Style Xingyi Quan, Northern Wu Style Taiji Quan, and Yin Style Bagua Zhang as taught in North American Yin Cheng Gong Fa by Shifu Zhang Yun, a disciple of the late grandmaster Wang Peisheng.
Kenjutsu: Kashima-shinden Jiki Shinkage-ryu heiho as taught at the Hobyokan of Dr. David Hall, a student of the late Namiki Yasushi.
I can be reached at the email address below.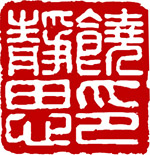 Mark Raugas